Welcome
You can rent a 9-seater (8 +1) which are delivered nationwide upon request at the JOYRIDE car hire.
8+1 - Seater VW Crafter
The Volkswagen Crafter is a real all-rounder. The 9-seater convinces not only with practical details such as adjustable backrest and comfortable legroom, but also with its reliability and low consumption.
The car is 5.91 meters long, 1.99 meters wide (excluding mirrors), and 2.43 m high.

The modern transporter is ideal for sports clubs, social services, family outings or your short vacation.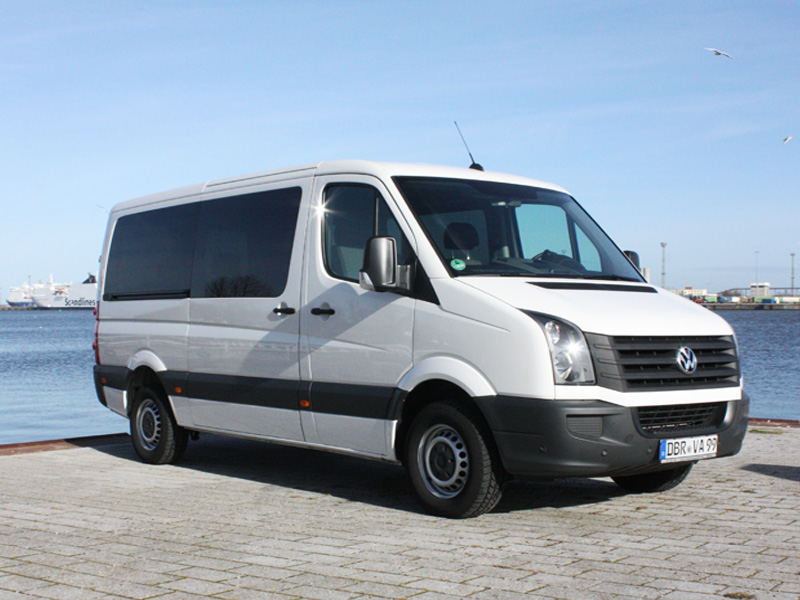 9-Seater XXL-bus from JOYRIDE at Rostock port
8+1 - Seater Ford Transit
Even when enter into the Ford Transit is clear how offers plenty of space and comfort of the 9-seater for driver and luggage. High quality materials and comfortable interior colors make for a contemporary appearance and individually height-adjustable headrests and three-point seat belts give all passengers a high level of security.
The car is 5.82 meters long, 1.97 meters wide (excluding mirrors), and 2.43 m high.

The Ford Transit convinces with its car-like driving characteristics, which provide for a sovereign and precise handling.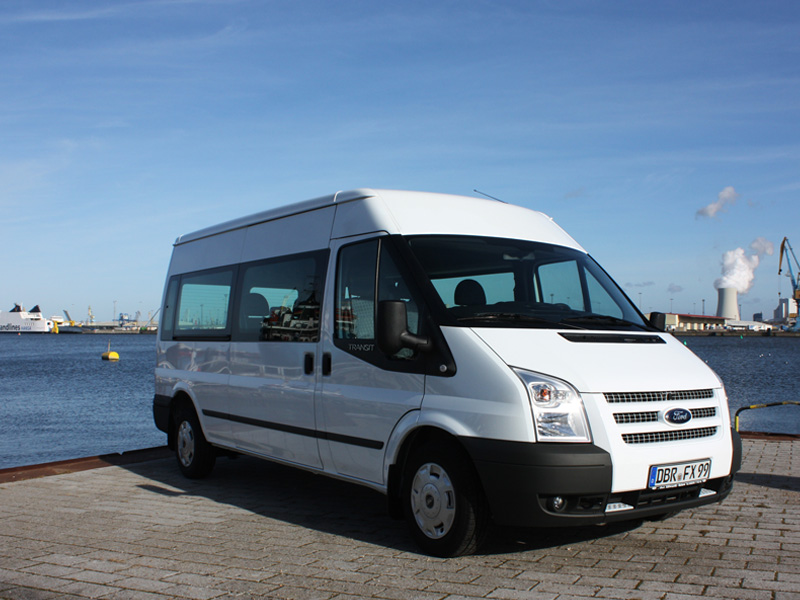 9-Seater XXL-bus from JOYRIDE at Rostock port